Manali to Leh & Fly from Leh
Trip Highlights: Manali Town, Rohtang Pass / Chandra and Bhaga Rivers, Keylong, Darcha, Baralacha Pass, Sarchu - Tanglangla - Leh City - Khardungla Pass - Pangong Lake - Monasteries - Fort and Palaces - Alchi Lamayuru - Sham Valley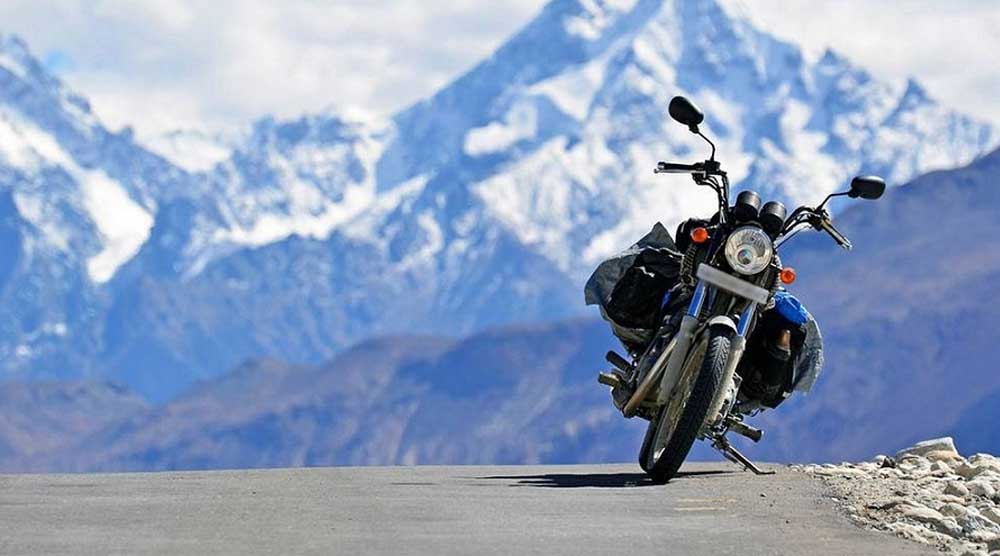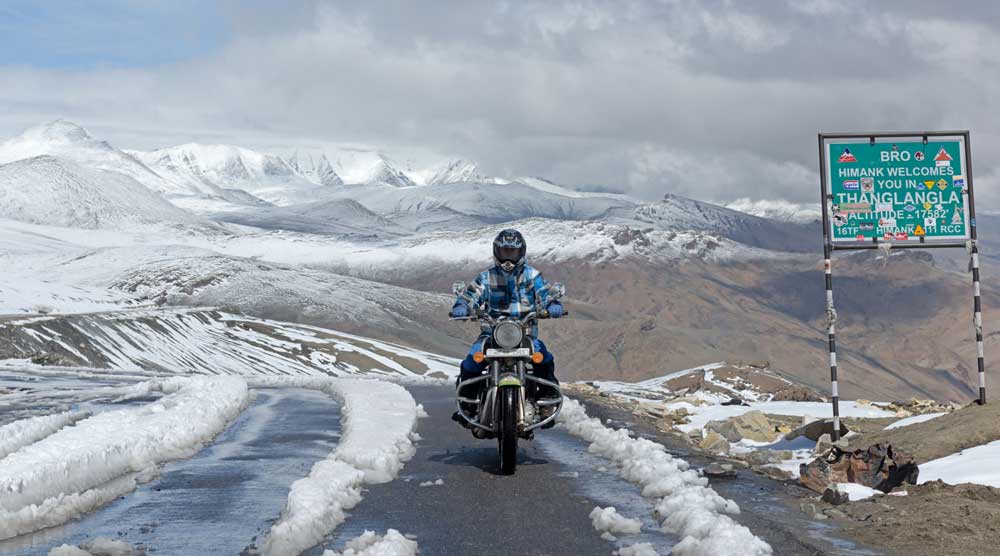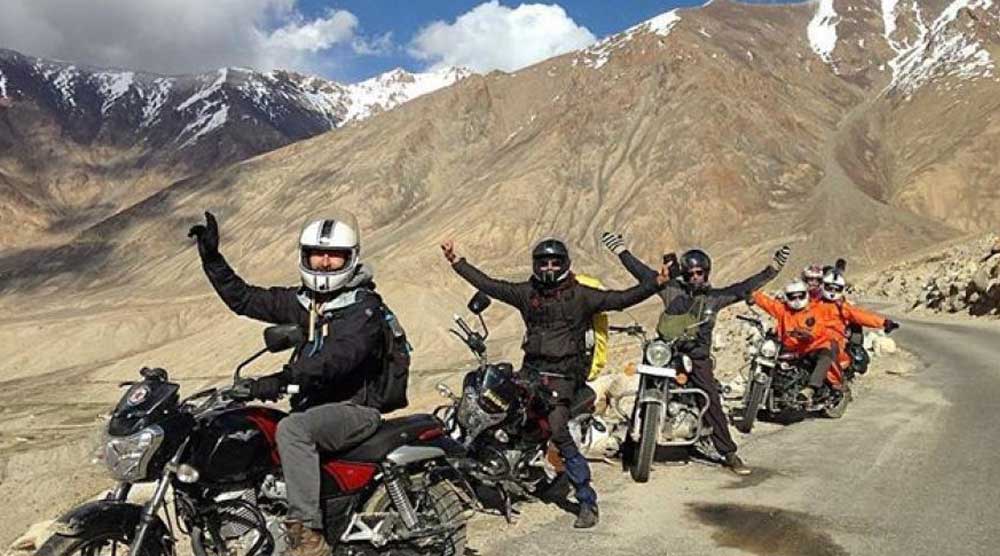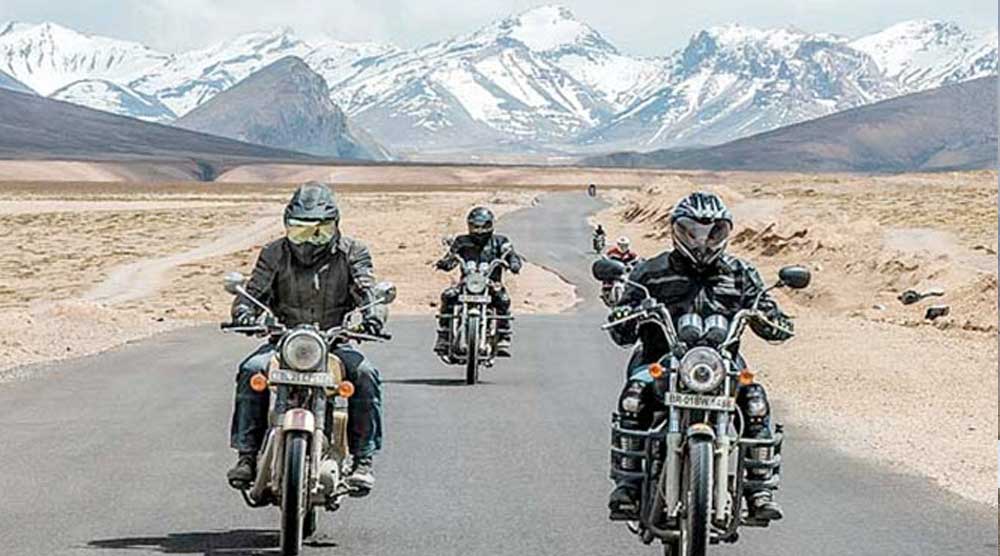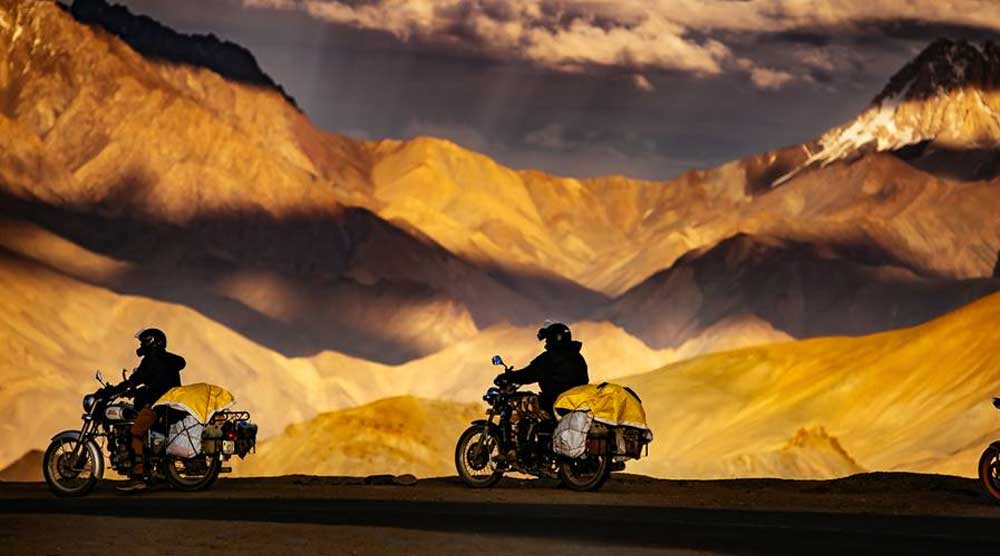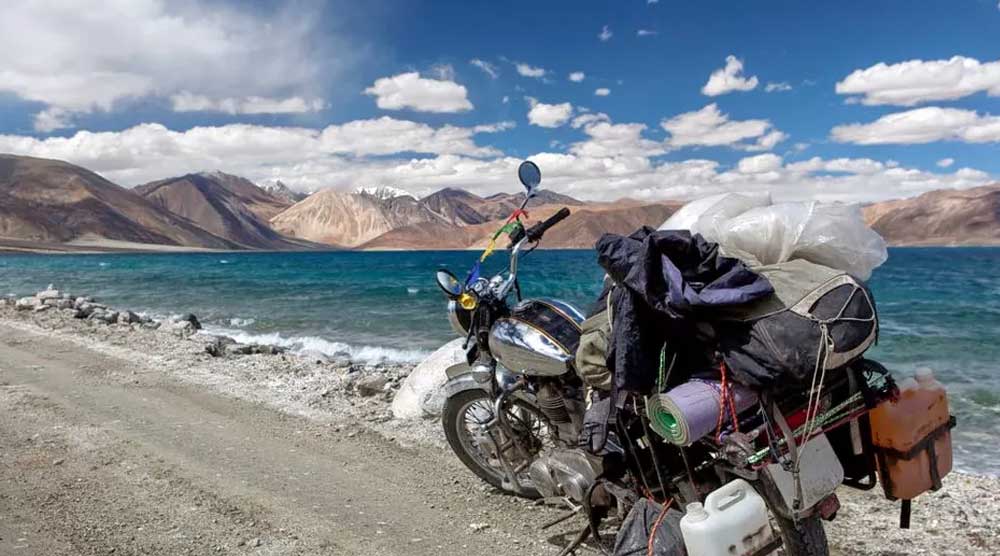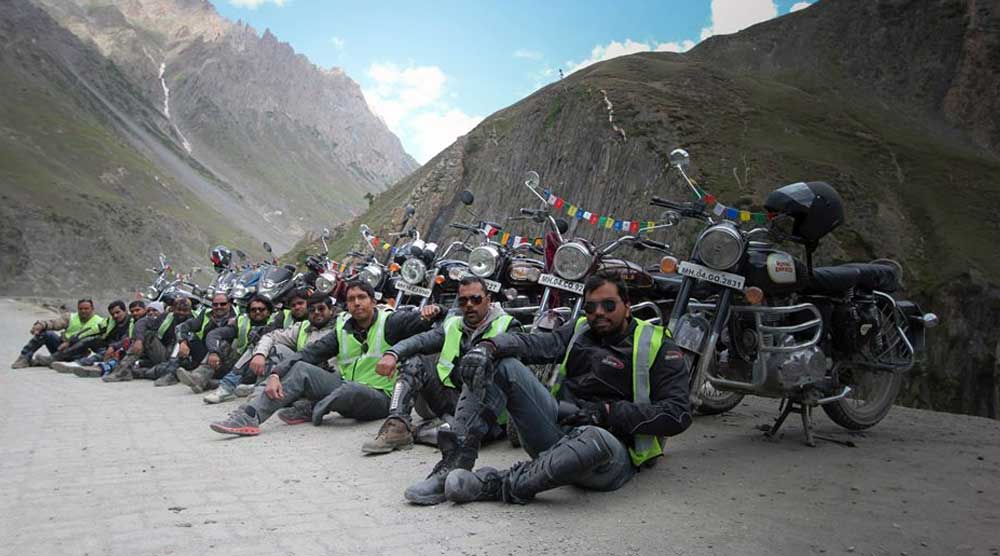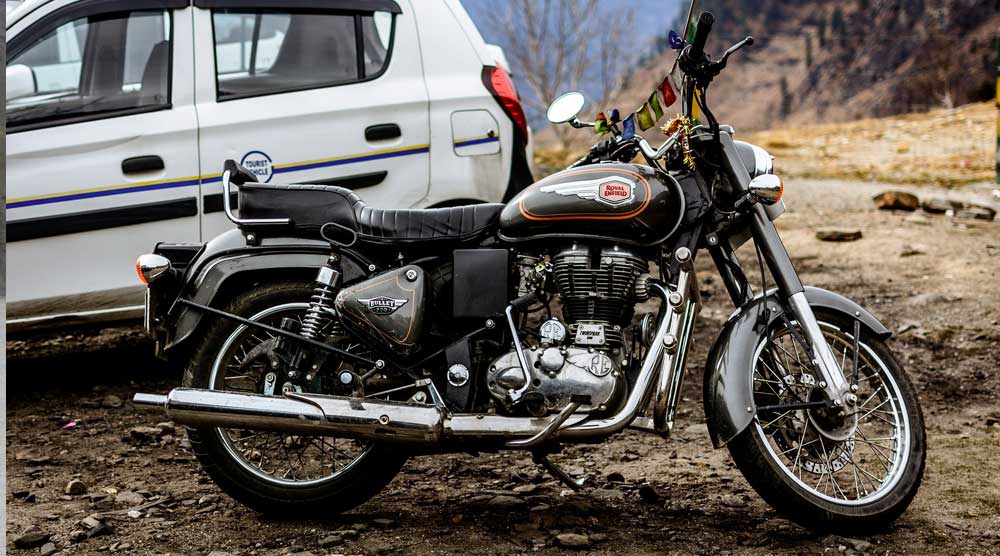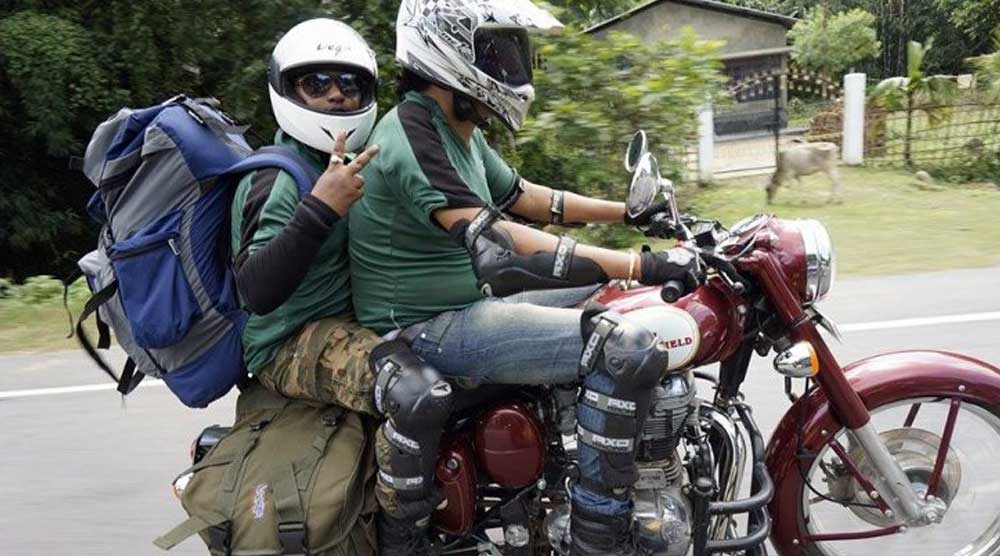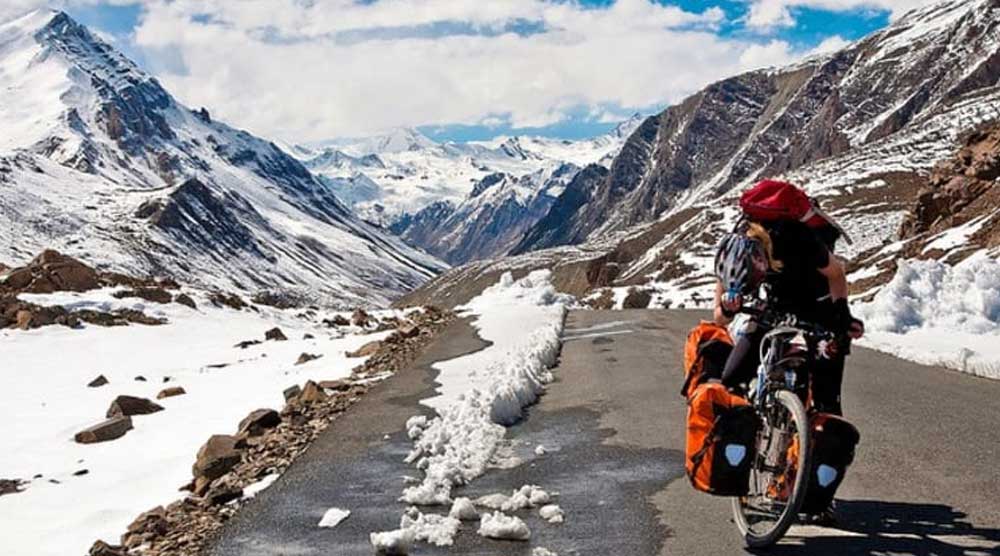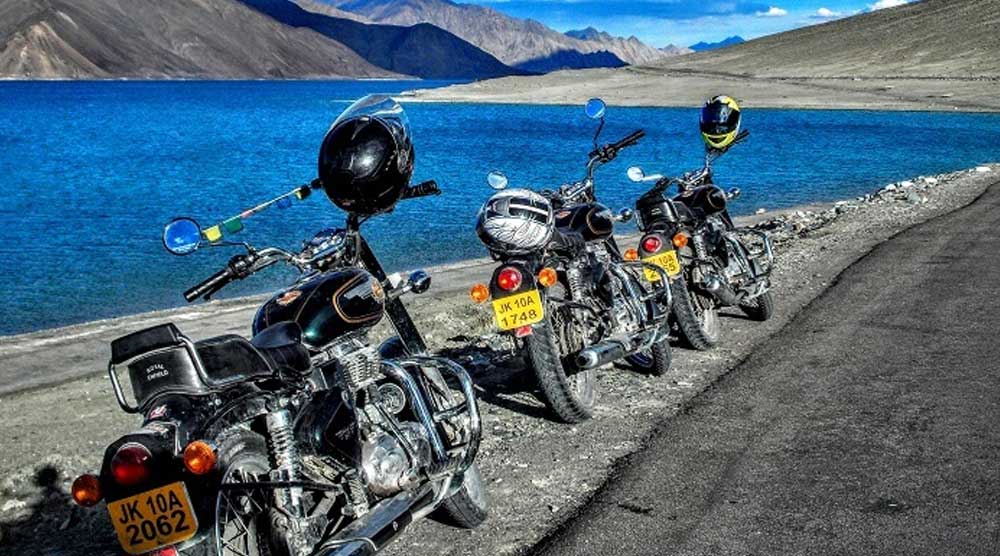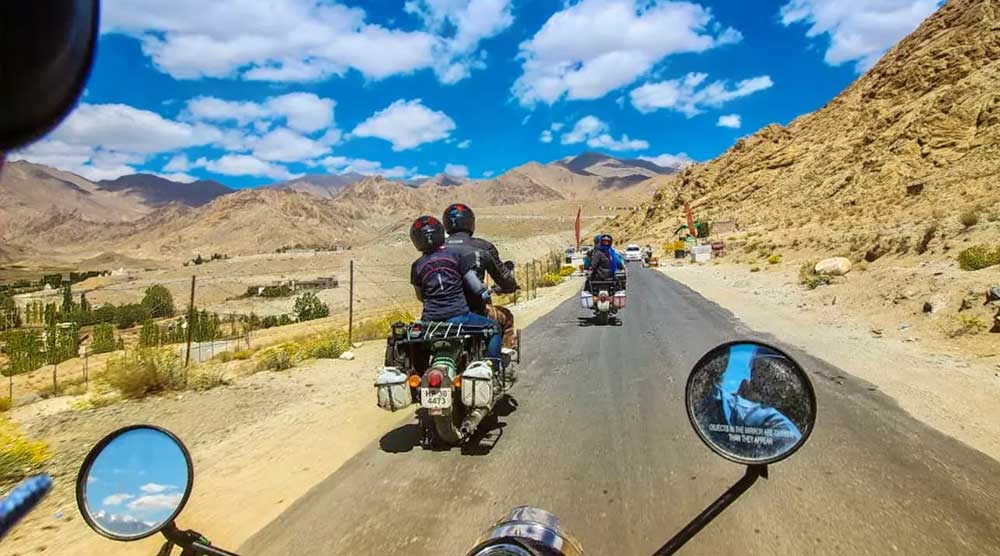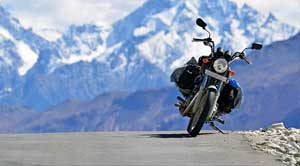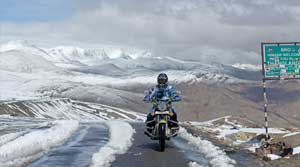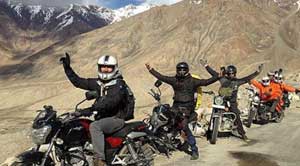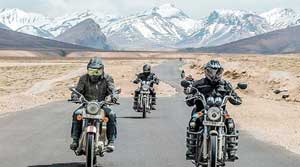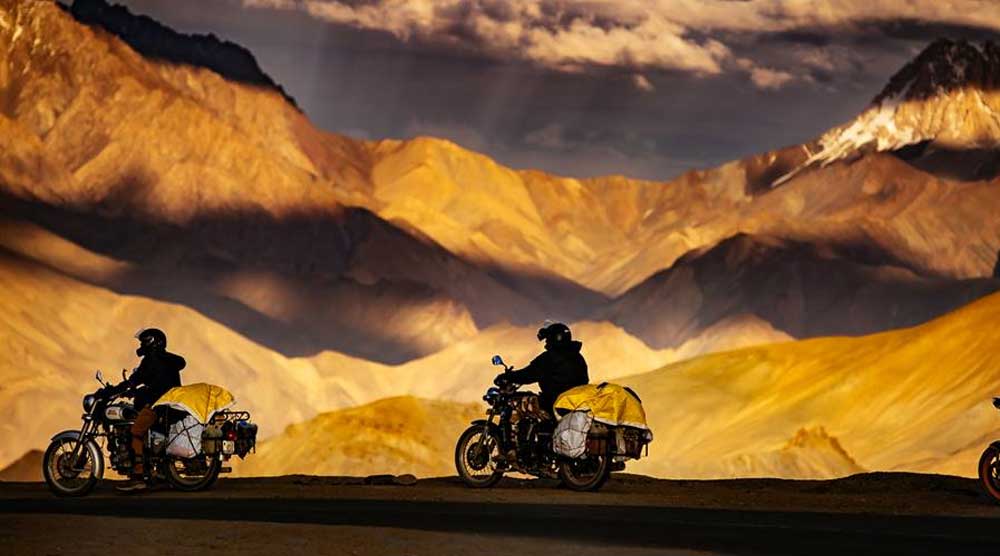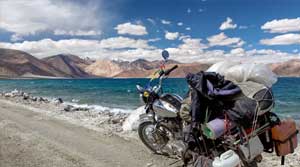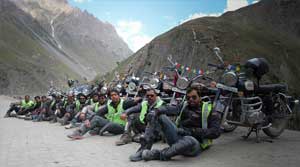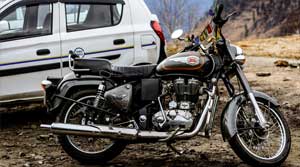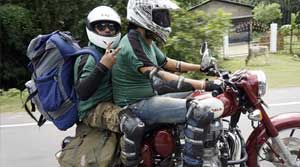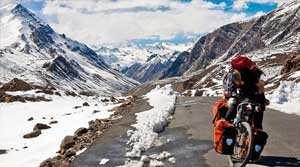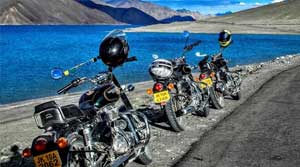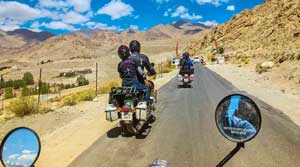 Itinerary Program:
DAY 01

ARRIVE MANALI

Arrive Manali and check in at your pre booked hotel. Interact with the rest of team members and check the gears. Spend the beautiful evening and overnight at your hotel in Manali

DAY 02

MANALI (6,324 ft/1,928 m) to JISPA (10,978 ft/3,347 m). Drive 145 kms (6 to 8 hours):

The journey starts from Manali, and follow the route to Rohtang pass. (13,047 ft/3,978 m), the first of the high passes, then down into the Lahoul valley. The landscape changes dramatically, the greenery being replaced by barren hillsides, Following the Chandra river the journey takes one to its confluence with the Bhaga, which joins to form the Chenab, one of the biggest tributaries of the Indus. Following the Bhaga upstream, the road goes past Keylong, the district headquarters, and on to Jispa. Check in at your hotel / Camp at Jispa and overnight stay.

DAY 03

JISPA to SARCHU (13,000 ft/3,960 m) Drive 85 kms. (6 to 7 hours):

From Jispa a level stretch leads to the checkpost at Darcha from where the road begins a steady and at times steep ascent up the Bhaga river. The road crosses large meadows such as Zingzingbar and on to the Baralacha la (16,020 ft/ 4,883 m). The ascent is so gradual that one hardly realises it. Arrive at Sarchu and spend overnight at Deluxe Camp.

DAY 04

SARCHU to PANG (13,500 ft/4,115 m) Drive 72 kms. (5 to 7 hours):

After breakfast cross the Tsarap Chu river and start climbing up the Lachlung la (16,615 ft/5,065 m), across the Zanskar range. The descent from the pass leads to the Kyangshu plains, a level stretch of over 40 kms. which is named after the kyang, Around Post afternoon the campsite at Pang is approached. You may have your own camping else spend the pre booked temporary camp at Pang. Overnight at Pang.

DAY 05

PANG to LEH (11,500 ft/3,500 m) Drive 185 kms. (7 to 9 hours):

From camp the road goes via Debring, a big Indian army post, and climbs up to the Tanglang la (17,4From camp the road goes via Debring, a big Indian army post, and climbs up to the Tanglang la (17,475 ft/5,328 m), the highest point on the journey. Descend from Tanglangla you will arrive at Upsi just you cross the bridge over river Indus. Enter in Leh valley drive west to reach at leh town. A flat drive with beautiful views of monasteries and prayer flags invite you at the roof top of the world. Check in at your Hotel and overnight stay.

DAY 06

IN LEH

You may have a relaxed day in Leh and check all the gears and essential repairs. A short drive around town / Shanti Stupa worth spending and registering your presence in the city. Dinner and overnight stay at the hotel in Leh.

DAY 07

DRIVE TO NUBRA OVER KHARDUNGLA PASS ( 18380 FT) DRIVE 150 Kms Approx

Get prepared to ride at the roof top of the world by driving in the north of Leh to reach Nubra Valley. enjoy the Himalayan Panorama at the top of Khardungla pass and descend from here by crossing beautiful green patched villages while approaching to Nubra Valley. River Tsyok will be visible on your right direction. From the check point you have two option either to follow the left bank of river to reach at Diskit or cross the river Tshyok to approach Sumur. Spend the beautiful evening in Nubra valley

DAY 08

DRIVE BACK TO LEH

After breakfast take a ride to opposite valley and back to Leh by following the same route over Khardungla Pass and overnight at hotel in Leh

DAY 09

DRIVE TO PANGONG LAKE – 150 Kms DRIVE ( 17370 FT)

After breakfast start drive to east and you may stop for a while to explore Shey Palace and most picturesque monastery called Thikse just few minutes ride away from Leh town. After Upsi you may need to check your permits and ascend drive to reach at Changla pass. Third highest pass. From Changl a pas your most of the drive will be down hill till you arrive a small town / village called Tangje. You have possibility to have your lunch at this place and follow the drive till you see the glimpse of Pangong Lake from a distance. Arrive at the most beautiful lake called Pangong Tso and check in at your Camp for an overnight stay.

DAY 10

DRIVE BACK TO LEH

After a leisurely breakfast retrace back to Leh. Spend the beautiful evening in town. Overnight at hotel in Leh.

DAY 11

IN LEH ( EXCURSION TO SHAM VALLEY UP TO LAMAYURU ) – 250 KMS

After breakfast drive in the west of Leh town to explore the another beautiful part of this region called Sham Valley. Arrive Nimo to see the confluence of Zanskar and Indus river and further drive by following Leh – Srinagar highway will take you to Moon Land – Lamayuru. Have Lunch at this place and drive back to Leh. Enroute you may stop at Alchi to see an ancient monastery and only one monastery constructed on a flat ground. Dinner and overnight at Hotel in Leh

DAY 12

DEPARTURE LEH

After breakfast you may check out and depart for onward journey.
Enquiry Now!